Xiaomi IMILAB 1080p Full HD USB WebCam + Mic PC MAC - Black
Connect easily with friends, family, and colleagues in true-to-life 1080p video using the Xiaomi IMILAB Full HD webcam.
Simple Plug & Play
Windows and Mac compatible
Crisp image with HDR processing
Full HD 1920x1080
---
Features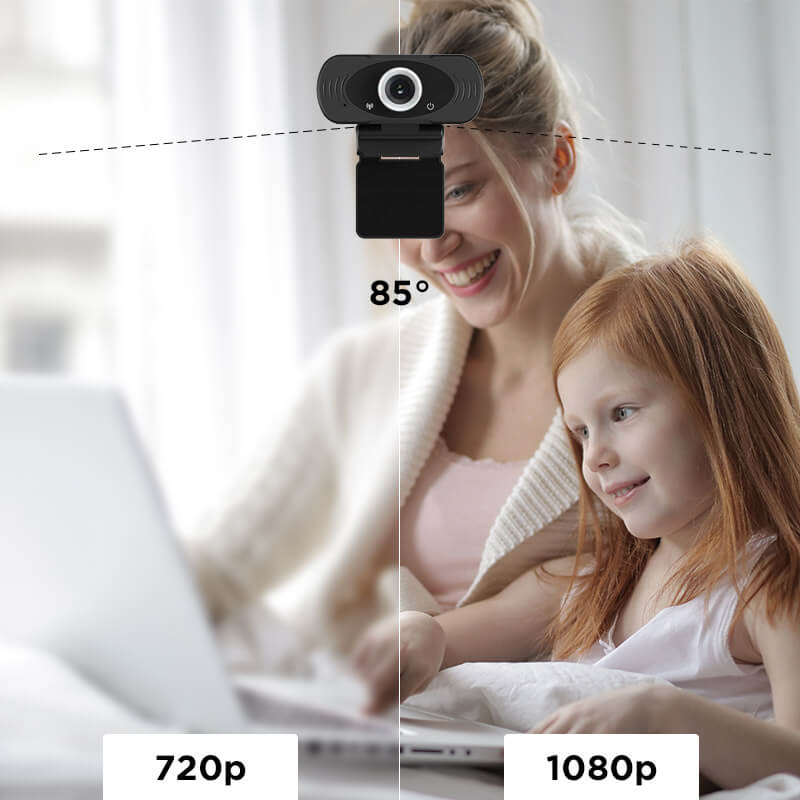 Crisp Full HD 1080p Video
The high resolution camera and multiple viewing angles makes sure you get your image just right and with superb quality and definition.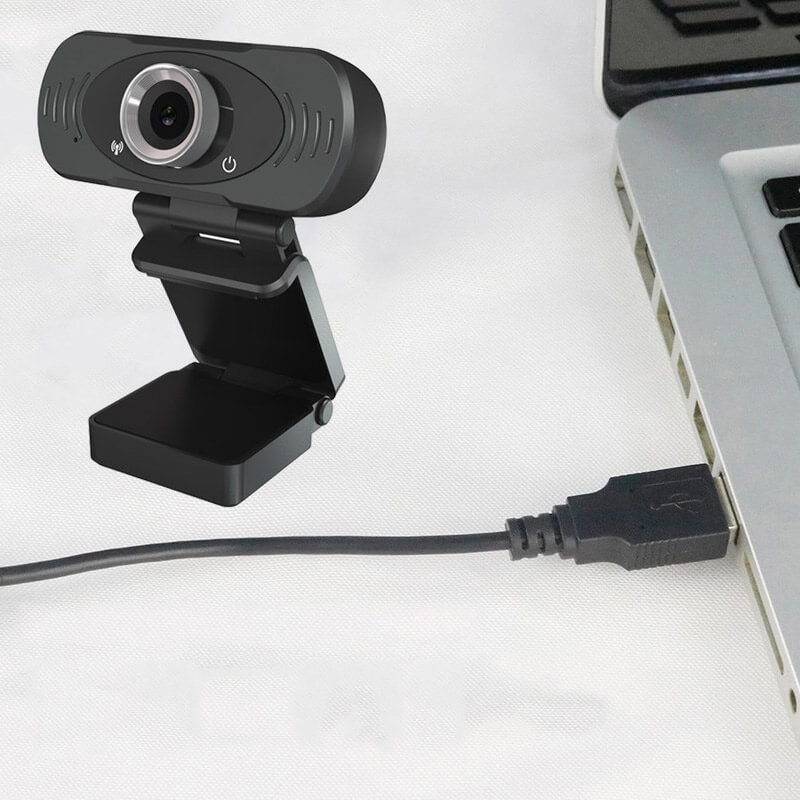 Simply Plug and Play
Connect to your PC, laptop, or other device via USB to get started, it's that easy!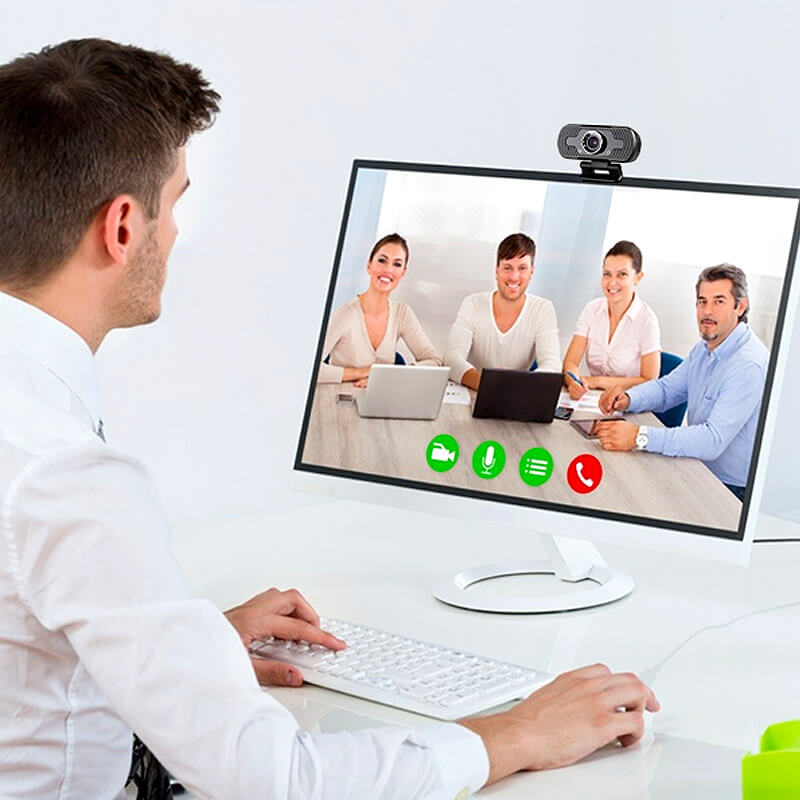 For Home and Business
Whether for work meetings, or to catch up with friends and family, the webcam helps keep you in touch when it matters.
Description
Connect easily with friends, family, and colleagues in true-to-life 1080p video using the Xiaomi IMILAB Full HD webcam.
Simple Plug & Play
Windows and Mac compatible
Crisp image with HDR processing
Full HD 1920x1080
Capture Every Detail with Full HD 1080p
Experience excellent streaming quality and crystal clear video conferencing and images thanks to the HDR processing algorithm.
Perfect for Home and Business
Connect to all your favourite video apps, including Zoom, Microsoft Teams, Skype, and other popular apps.
Voice Calls
The built-in microphone delivers clear sound and is ideal for making and receiving calls.
Easy Plug and Play Installation
Simply plug the webcam into your computer or laptop via the USB to get started.
Grip is Both Soft and Secure
Mount the webcam using the integrated grip. It suits a wide variety of devices, perfect for PC, laptops, and slim display screens. It has a soft finish for a comfortable fit.
Key Features
Integrated HD microphone with up to 10m range
Camera stand can be rotated 360 degrees (left or right) and up to 30 degrees up or down
Specialised high precision Sonix w88s lens
Automatic white balance and colour correction
Supports both Windows and Mac OS
Upload images and videos to popular social networks with a single click
Built-in microphone with digital noise cancellation technology
Easy installation via USB Plug & Play
Designed by IMIlab, part of the Xiaomi Ecosystem
Specifications
Connection: USB
Full HD resolution 1920x1080
1080p (30 frames per second)
Photo resolution: 2 MP
Lens: 3.6M
85 ° viewing angle
Video frame rate: 30fps
Audio format: PCM
Dimensions: 71.5 × 35 × 120mm
Weight: 138g
Box Contents
1 x Full HD WebCam with Microphone
Additional Information
| | |
| --- | --- |
| Condition | New |
| Mounting Type | Desktop |
| Recording Resolution | 1080p |
| Voltage | 5V |
| Colour | Black |
| Brand | Xiaomi |
| Connection Type | USB |
| Warranty | 1 Year |
| Barcode | 06971085313867 |
| Product Code | 06971085313867 |
| SKU | 353440 |
Reviews
By Norton (01/04/2021)
Works well.
First. Device did not work but replaced without problem. A better instruction leaflet would appreciated.
By PaulB (28/03/2021)
Good image resolution, microphone is clear
By S.G. (16/03/2021)
I bought one of these during lockdown to replace a very old (15 or 20 years) Microsoft Lifecam.
I'd never heard of Xiaomi but took a punt, since the My Memory site claims that this is a 'best seller' (though without any figures or details to explain or back this up).
I was more impressed that I'd expected.
Video could not be described as 'neutral', with both colour and contrast rather pumped-up, but I find that this is actually not a bad thing for video calls. Likewise, exposure and overall picture quality in relatively low light are good (though, as with any webcam, it is a good idea to actually have some light on your face and to pay attention to the relative light levels in the background).
People tell me that sound from the camera's microphone is fine, but I obviously have no way of knowing this for myself.
I have no reason for or interest in using this thing for stills photos, so I haven't tried that function.

I was very happy with the cam for the price, so I bought another for a second computer.
This showed a shortcoming. The two are noticeably different in colour, contrast and noise control in low light. They're not light-years apart, and not enough for me to return the second, but there are clearly unit-to-unit tolerance and possibly quality control differences. At the price maybe this should not be surprising.
One plus for the second unit was that it arrived with what the sticker on the box calls a "Peep Cover". This is essentially a self-adhesive rubber hinged cover for the lens. This is worth having for privacy or lens-protection reasons, depending on your personal point of view, and I wish the first camera had been delivered with one - but there you go.

Delivery was quick and the transactions easy and efficient, of course, as I am used to from My Memory.
View More